Real vs. fake innovation in health
by
The digital age has revolutionised sectors such as retail, banking and media. Now healthcare is finally getting the attention it has longed for. And so it should. User-centred design within this sector can make the difference between life or death.
London – and much of the UK – are leading the way with a huge 'tech-for-good' movement and a strong community feel in making exciting projects a success. But we must remember less is often more and tech is not always the answer.
Last night UX design saved my life
A while back I attended Last night UX design saved my life, a talk about innovation in health and UX (that's shorthand for user experience). Here are five things I have mulled over since:
It's the problem that first needs to be understood, not the symptom.IFor example, Gloucester Royal Hospital has successfully focused on providing psychological instead of dietary support in their weight loss clinic. And they've actually got to the root of the problem.
Despite the surge in the development of health tech, it isn't all good. Varying avenues have meant that much of the tech projects are not compatible with each other. Now the challenge is to create Open Standards for improved communication.
There are thousands of health apps, particularly mental health ones, but they are mostly untested. The problem is that they lack evidence to suggest that they work, or more gravely, that they don't cause harm. As a result, a 'Kitemark' is being created for NHS endorsed health apps by digitalhealth.london.
The transformation of healthcare in developing countries will be the greatest space for growth in the coming years. As innovation in health simplifies procedures on a mass scale at a lower cost, this should hopefully filter into the NHS. The NHS are definitely in need of better outcomes without increased costs.
There is now a focus on health innovations that detect illnesses at far earlier stages. Developments of algorithms have led the way for tech that can detect the likelihood of suicide, dementia or Parkinson's. It's done by monitoring a person's behaviour or tone of voice. This prevention/early intervention over cure approach is set to revolutionise healthcare.
London is becoming the global capital for digital health. It's a hub for healthcare innovation and
something we're proud to be a part of.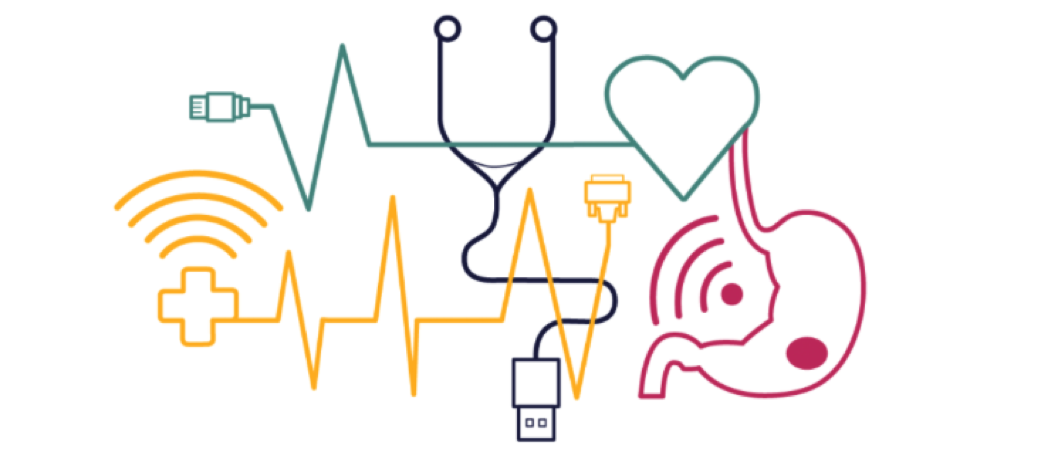 By Rachel, Designer & Serial Meeter-Upper