How Wordbird has flown into Campaign's 50 Best Places to Work
by
As a specialist healthcare, creative agency, words are at the heart of everything we do.
Training is in our cultural DNA and we believe that every job is a training ground for your next job. Last year alone we logged 2200 CPD hours which is a hugely impressive amount for an agency of our size.
Strengths
Strengths profiles guide our agency and individual goal setting; they fuel our decisions, hires and understanding of what makes people tick. This is why in each of our 6 years, every employee has completed a strengths profile. The information from individual and team profiles gets used in our yearly, comprehensive, whole agency strengths training. Working within your strengths is energising.
Previews
Our 6-monthly previews have a prospective focus, rather than reviews, which tend to be retrospective. With a team of millennials, we have learnt that frequent appraisal and salary review is key to motivation and retention.
Wordbird Academy
We're committed to training a new generation of healthcare copywriters. Our comprehensive training 'Academy' recruits the best life science graduates who join for a paid 3-month internship (at London Living Wage). If successful, they continue with us on a 2-year training contract.
Healthy workplace
We're keen to promote health and wellbeing. Free fruit is delivered weekly, there are 2 onsite cafés offering healthy lunches with tasty salads, and we're part of the cycle to work scheme. Our Employee Assistant Programme provides all staff with confidential counselling, and we offer regular massages. Our 'massage room' offers a chance to escape from the working day for 30 minutes.
Creative wellbeing
Our creative wellbeing programme offers everyone £100 per year to put towards creative wellbeing activities. It's an opportunity for staff to reconnect with their inner natural creativity and either enhance a current skill or learn a new one. This is displayed at Christmas when secret Santa gifts are often homemade, providing a more creative and personal touch.
Gratitude
We have gratitude cards in the office and people often fill them out to thank another staff member for something they've done, from making them cups of tea to offering to stay late to ensure a job is delivered. The cards are posted into our gratitude box and we read them out about twice a year at a work event.
Run club
Our Wordbird running club promotes exercise and allows staff to have a active break during the day. Twice a week we run around Battersea Park. No matter the experience level, everyone is encouraged to join. Our Creative Director has taken up running as a result! We also have a holiday buy-back scheme. Staff can buy up to 5 days extra holiday per year once they have been with us for 2 years. Those who value additional holiday don't hesitate to take up this opportunity.
Friday drinks
As wordbirds, we also know how to have fun; from Friday drinks to chocolate making, to cracking codes and The Bletchley and solving a murder mystery over Christmas dinner. There's something to tickle every fancy.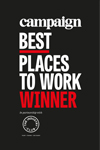 By Emma Marsh, PA and active Wordbird campaigner