What congresses tell us: European Glaucoma Society
by
In May, Nathan and I were lucky enough to venture out of London and jet off to the European Glaucoma Society (EGS) biennial congress in sunny Florence. We say sunny, but in reality, it couldn't have rained more, che bellezza!
We were tasked with putting ourselves in our audience's shoes. To experience an international conference from a delegate's point of view – not to gorge ourselves on burrata topped pizza and gelato. Although we did that too. Imagine Dev and his buddy Arnold in season two of Master of None, but less pasta and more science.
What did we learn?
1. In reality, visiting every stand in the exhibition hall is pretty low on the delegates' list of things to do. How can stands stand out from the crowd and attract delegates? Be bold. Do something different, something emotive that focuses on the patient. The need for this has never been more apparent. At EGS, the stands that managed to do this well were the busiest. They were a refreshing change of pace in an exhibition dominated by technology and diagnostic tools.
2. Creative stands piqued the delegates' interest. However, it seemed the most effective way to keep people interested were through activities with a meaningful output. Or activities with personal information transfer useful to their practice. Nevertheless, you should also never underestimate the power of a freebie.
3. Fascinating insights came from the speakers of the EGS patient-centred management session; Carol Bronze, a real glaucoma patient and the physician David Friedman:
Patients fear the unknown with any new or recommended treatment or procedure. The catch 22 is that it's hard for them to know the right questions to ask to feel reassured. This leads to frustration.
Physicians talk too much. They say about 70% of all words spoken during consultation. This balance needs to be redressed with open-ended questions to improve communication and check understanding.
In terms of reassuring patients, personal explanations and interactions outperform pre-made explainer videos.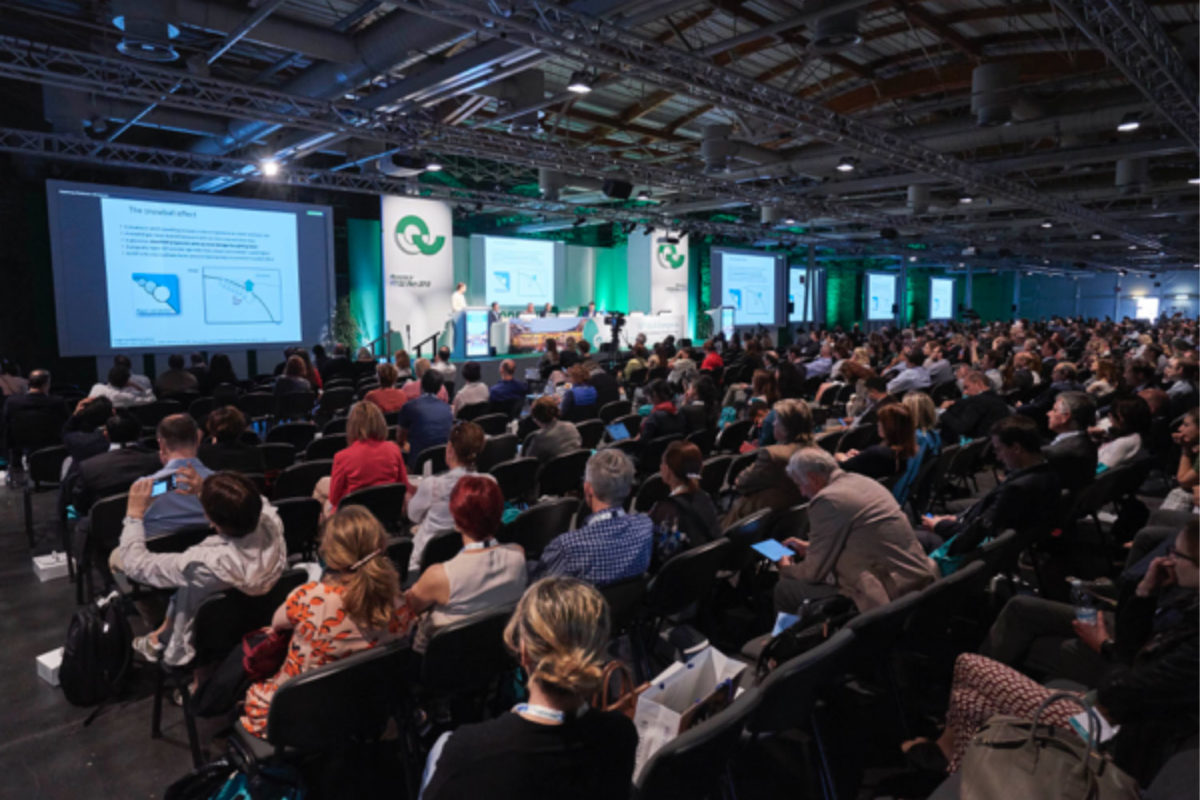 4. Congresses are melting pots for new ideas and new research. They are the perfect opportunity for physicians to connect with their colleagues in a central location. They are most interested in learning from key opinion leader (KOL) presentations, attending course workshops and discussing their research interests and results with their colleagues.
5. Anything can be gamified. The MyEGS smartphone app demonstrated this perfectly by encouraging delegates to go on an interactive treasure hunt (DaVinci code style). We earned points for completed quests related to the main sessions, poster presentations and exhibitions. It was a great way to encourage engagement with all that the congress had to offer.
6. Bonus learning – I learnt that Nathan's Italian is excellent
By Edd Kitchen, Account Manager and Nathan Anyonge, Copywriter, both evening pizza aficionados and delegate behaviour experts